Sacramento Philatelic Society presents it's Spring Show
Whether you're collecting stamps, or just wanting to sell an inherited collection
SPS Spring Show
April 14-15, 2023
Friday 10:00pm-6:00pm
Saturday 10:00pm-4:00pm
Arden Christian Church (in the Fellowship Hall)
4300 Las Cruces Wy, Sacramento 95864
Free admission, and plenty of free parking.
Snack bar.
And of course, there will be the stamp club's dump tables filled from the tubs of our millions of loose worldwide stamps, just begging for you to dive into and pick through (separated by US & foreign, and all priced at a flat 5 cents each, tax included, with no minimum purchase required).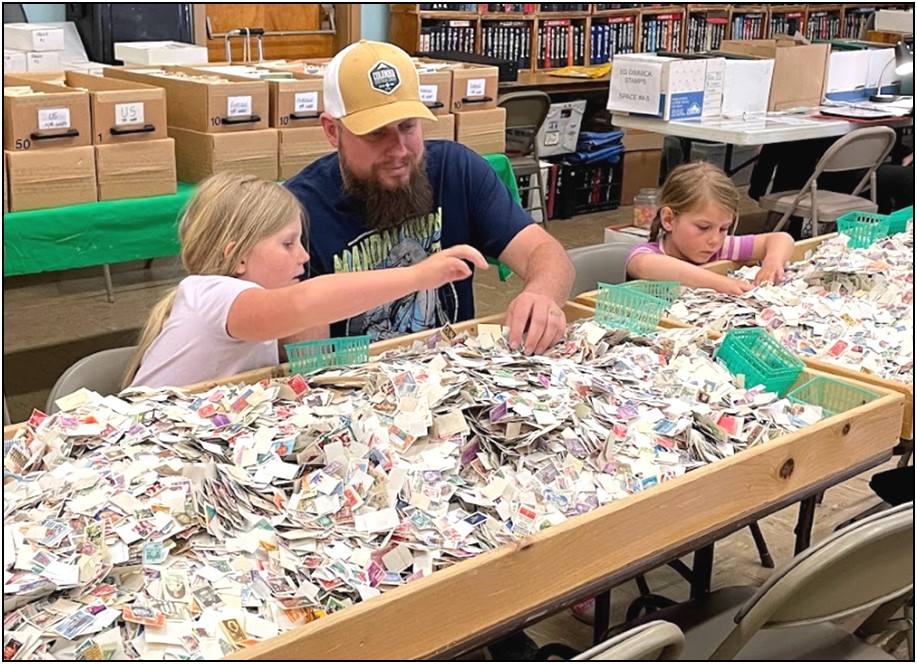 This is an an event for all ages, and children are encouraged (especially for the 5 cent tables).